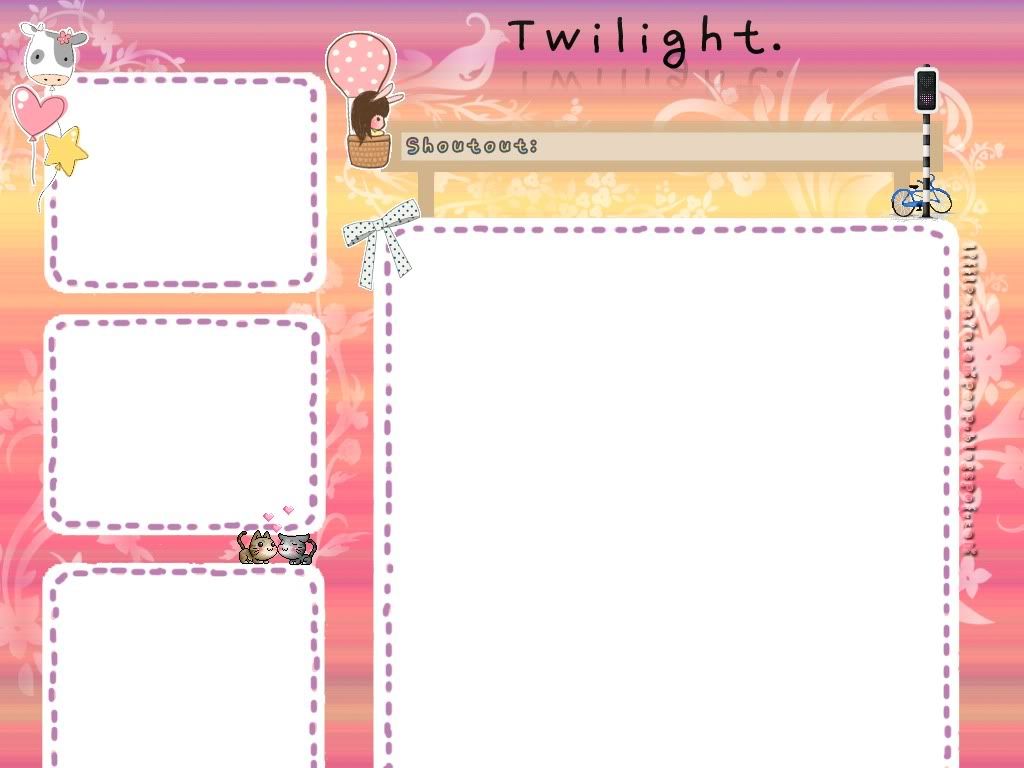 Disclaimer
Welcome to my blog. Before anything else please follow these rules : No ripping, spamming, and any type of childish acts. Respect is a must. Best-viewed with screen resolutions 1024x768. Enjoy your stay and have fun!
IDIOTNESS COMES FROM EVERYWHERE

Navigations
Home
About
Joined
Profile
Links
Credits
Webmistress
" border="0">" Ma Name
THADEA
for short. Colours lavender, blue, greenish-green are my faves.
Stay Real
rawks.
Blabberings
Daily Reads
Love Myself
A Minimal Place for Minimal People
Moosic

Music Playlist at MixPod.com
Enakei (s)